Happy Labor Day
In Observance of Labor Day, Crawford's Books will be closed on Monday, September 4th.
We will be back open on Tuesday, September 5th..
Have a wonderful day!
Kids Club at Crawford's Books
Crawford's Books is hosting a bi-monthly Kids Club where fun will be had by all! Games, book discussion, silent reading, and puzzles will be available. The club is geared towards age 10+.
Every other Saturday beginning, August 26 from 2 - 3pm.
Super Saturday Sidewalk Sale
Super Sidewalk Sale is the 1st Saturday of the month. Load of books available.
$1 per book. $5 per bag.
Next Sale is Saturday, October 7, 10am - 3pm.
Mysteries & More Book Club
Mysteries, suspense, excitement and intrigue! All of these and more can be found at the monthly Mysteries & More Book Club at Crawford's Books. We meet the 1st Thursday of the month from 6:30 - 7:30 pm at the store.
5301 Freeport Blvd., #200, Sacramento
Thursday, September 7th at 6:30pm
We will be discussing The Last Time I Lied by Riley Sager.
To join, email Sue@CrawfordBooks.net.
Curtis Park Book Club
Crawford's Books and Track 7 have teamed up to offer an exciting book club in Curtis Park. The Club meets in the Track 7 Taproom on the 2nd Tuesday of the month at 7pm.
Track 7, 3747 West Pacific Avenue #F, Sacramento
Tuesday, September 12th at 7pm
We will be discussing Crying in H Mart by Michelle Zauner.
What's Happening at Crawford's Books
Books for Sale ONLINE
Crawford's Books has partnered with Bookshop.org. Now you can order new books from our website and have them shipped directly to your home! Each time you order your books through our link, we earn a commission on the sale.
BUY NOW
Audiobooks available
Crawford's Books now offers audiobooks which you can listen to on your iPhone, Android device, or PC. These audiobooks are available through our partner, Libro.fm, All sales support our store. Sign up for a monthly membership or buy one at a time.
BUY NOW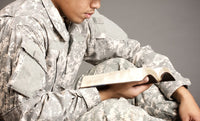 Send Books to the US Military
Crawford's Books is on a mission - to send book care packages to US Military Members around the world.  Please send a book or two, or a box of books to support our troops!  Your purchase of "Military Book Packs" from Crawford's Books includes tax and postage, and will be combined with other orders to fill and send a box of books. We have set a goal to send 5,000 books!  Thank you for your support. Click here to order. Military personnel - request books HERE. Please note, we observe OPSEC.
UPDATE: As of 9/1/23, Crawford's Books has sent 1,934 books to California, Arizona, Florida, Kentucky, Illinois, Missouri, Texas, North Carolina, South Carolina, Virginia, Washington, Europe, South Korea, and Japan. Thank you for your support!
Crawford's Books Featured in Inside Publications (Aug 2018)
Testimonials
Just a quick note to get back to you about the book pack you put together for me to give to my sister, who loves fantasy and science fiction. My gosh, what a great job you did. She loved ALL of them!

Susan G.
Thank you for sending them out (books to military). They are loving them and are very much appreciative of your generosity.

Thank you very much for doing this for our military.

Navy Mom
I had an incredible experience with Sue from J Crawford's Books; ordering books online and doing curbside pickup due to COVID-19 restrictions.

Yelp Review